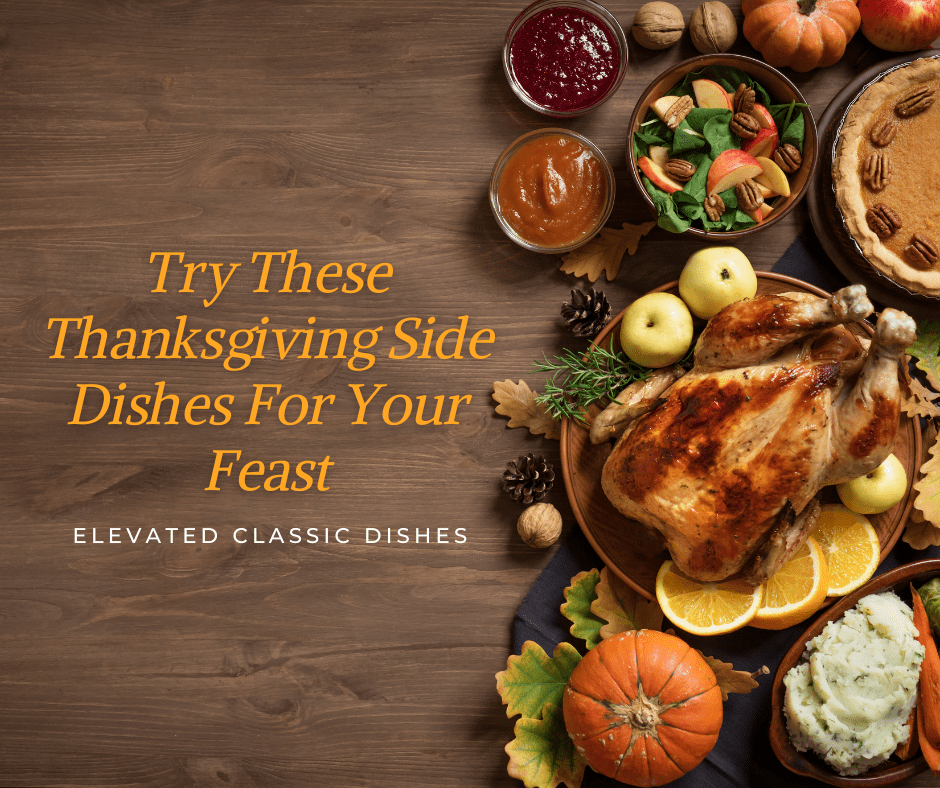 Thanksgiving is a time for gathering, gratitude, and indulging in a wonderful feast. While the turkey is the main attraction, it's the side dishes that can often steal the show. From creamy mashed potatoes to savory stuffing, the right sides can elevate your Thanksgiving spread to a whole new level. In this blog post, we've put together a selection of the best side dishes that are sure to leave you wanting seconds.
Creamy Garlic Mashed Potatoes: Nothing says comfort like creamy garlic mashed potatoes. Boil russet or Yukon Gold potatoes until tender, then mash them with butter, cream, roasted garlic, and a touch of salt.
Classic Sage and Onion Stuffing: Stuffing is an essential Thanksgiving side that always impresses. Combine toasted bread cubes with sautéed onions, celery, aromatic sage, and a savory broth. The result is a stuffing that's crispy on the outside and tender on the inside.
Roasted Brussels Sprouts with Balsamic Glaze: Roast your sprouts, then drizzle them with a balsamic glaze. This dish has a burst of flavor that complements the traditional Thanksgiving spread beautifully.
Sweet Potato Casserole with Pecan Streusel: Mash cooked sweet potatoes with butter, brown sugar, and warming spices like cinnamon and nutmeg. Top it with a crunchy pecan streusel for an irresistible blend of sweet, savory, and nutty flavors.
Cranberry Orange Relish: Combine fresh cranberries with orange zest, sugar, and a splash of orange juice for a vibrant and refreshing condiment that complements the richness of the meal.
With these delightful side dishes added to your feast, your Thanksgiving meal is bound to be talked about for years to come. Whether you're a fan of traditional comfort foods or looking to add a modern twist, these recipes have you covered. Now it's your turn! Share your go-to Thanksgiving sides and tell us what you're thankful for this year in the comments below. Happy feasting!
Related Posts
The first day of school is right around the corner! It is…