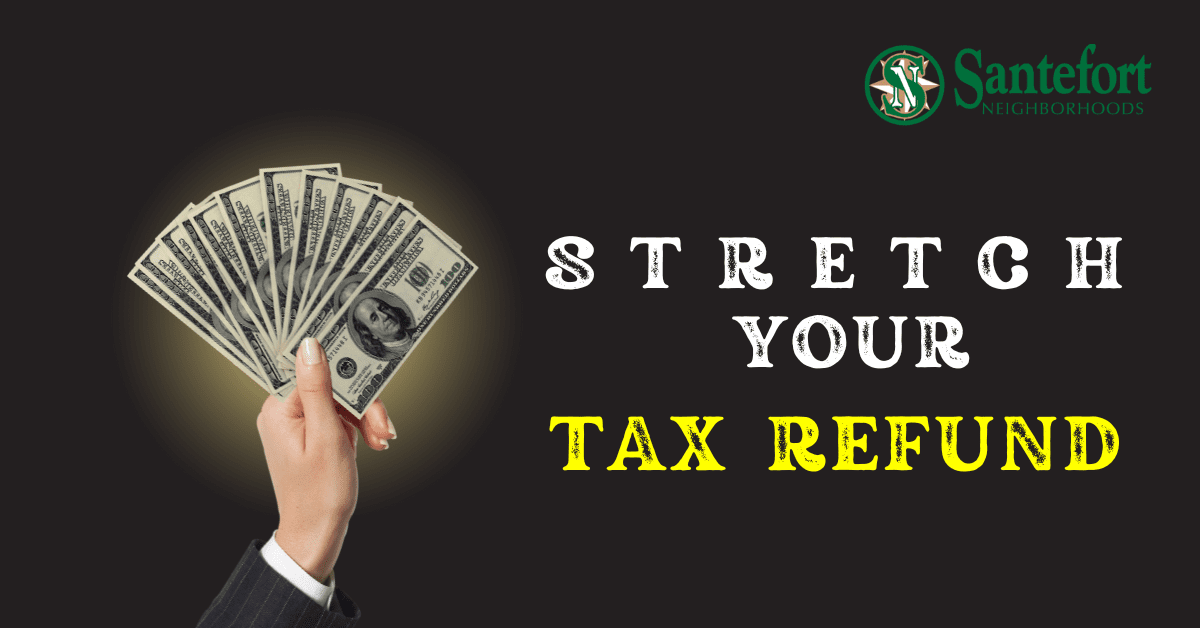 Stretch your tax refund with Santefort Neighborhoods
It's tax season and that means special savings for you when you purchase or lease a home! Promotions vary by location, so it's best to contact the sales teams. View our current availability here.
** Please note: These offers only apply to homes offered for sale or lease by Midwest MHC Finance, LLC, NMLS# 1159308, Indiana and Illinois Residential Mortgage Licensee.