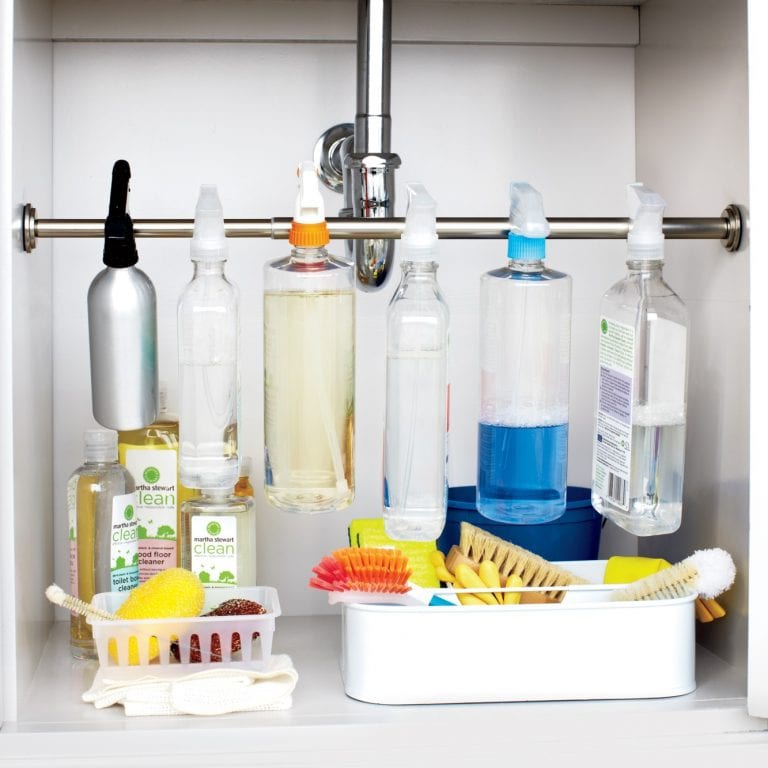 It's a new year, so why not start fresh with some organization this month? And what a better place to start than in your home. Here are some tips to get organized:
Declutter
Decluttering may sound scary at first, but taking the time to declutter your home will help you become more organized while giving you more living space. Make three boxes – one for donations, one for rarely used items and one for throwing away. Start putting items into one of the three boxes, then drop your donations off at a donation site or organization. Be sure to store your rarely used items with a list on the outside of it so that you can easily find and access those items should you need them down the road.
Hidden Storage Spaces
Coffee tables and ottomans with storage areas can provide a great option in your living room for items like books, children's toys, and blankets when not in use. Ask your family to put things back in the storage space after they are done with them to create a cleanup routine.
Storage Containers (under Kitchen and Bathroom sinks)
Look for storage containers and setups that will fit under the sink to store your everyday items and allow you to quickly access them. You can even label your containers. If you're short on space, try a tension rod to hang products that are packaged in spray bottles easily under your kitchen sink.
Over the Door Organizers
Use an over the door shoe holder to free up space in your closet and floor space around your entryway. You could also find these type of organizers that hang on the door for your jewelry or even a mirror!
Under the Bed Storage Options
Utilize the space under your bed for storage with a storage organizer with wheels for easy access. You can use bed risers to create this space under your bed if your bed happens to sit a little lower to the ground.
Look how your items now all have a home! Doesn't that feel good? Freeing up space within your home can help you and your family stick to a healthier and stress-free living. Be sure to do this every year for the best results!
IMAGE COURTESY: thecottagemarket.com
Related Posts
January 14th is Organize Your Home Day! Do you often feel like…

Three Ways To Declutter Your Home Cleaning up the clutter in your…