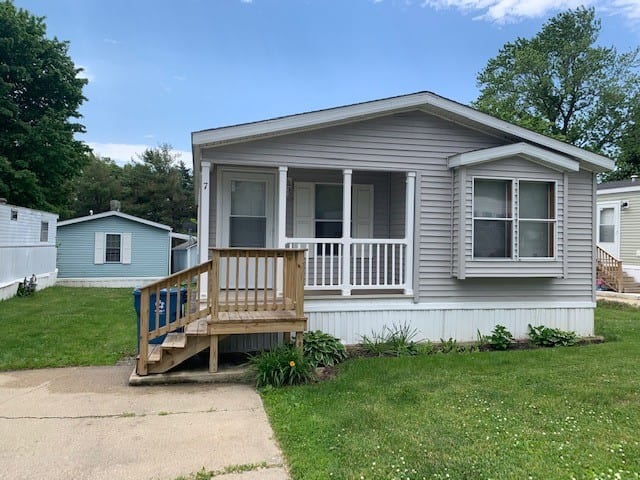 If you're in the market to purchase a home, be sure to consider a manufactured home in your search. Some 22 million people live in manufactured homes which means you'll be in great company with those who already know that this type of home means great-quality at an affordable price. Here are the steps it takes to buy a manufactured home that you will love!
Ask yourself these questions to get started.
What area would you like to live?
What is your all-in budget? How much of a down payment can you afford?
Do you want to buy a home that is pre-owned or brand-new?
Will your home sit on a private lot or within a community?
How will you finance your home purchase? Financing options on a manufactured home can be different than financing on a traditional "stick-built" home. Start by researching your options for financing based on your credit and financial history. One does not need to have "perfect" credit in order to receive financing. Chattel loans are the most common type of loan for manufactured homes.
Help ensure a smooth closing and loan process by:
Checking your credit before beginning your search to ensure any errors on your report are corrected.
Obtaining conditional approval to help close your loan quicker.
Abstaining from making any large purchases on credit during the loan process.
Having your financial records ready when asked for them by lenders.
Ask yourself these questions before you start on your home search:
What type of floor plan would you like in your home?
If you want to live in a community, what type is your preference – all-ages, retirement, etc?
Will a single- or multi-sectional home accommodate your household?
Are you looking for any special amenities in a community? Pool? Clubhouse? Proximity to a job?
Finding your next home! Here's the fun part – shopping for your perfect home! Start your search on the world wide web. You can find local sellers, manufactured home makers, Pinterest boards, Instagram hashtags, and so much more to help you locate exactly what you want.
If you find a home that you like, take the time to view it in person. First, contact the seller, dealer or community manager to set up a tour. But before you make an offer, make sure to do your due diligence as you might with any other home. Have an independent inspection performed on the home. An inspection can spot things you as a buyer may miss, such as water damage or structural issues. Finally, check the title history of the home for any liens or unpaid taxes.
Making the offer. You may choose to hire a real estate attorney or realtor once you've made an offer on the home – up to you! Let your seller know about the financing you've secured and what you are prequalified for at that time.
Closing on your home. Once your financing is in order, and your offer has been accepted, you are one step closer to closing. During a closing you will:
Sign all documents, including the closing disclosure
Transfer funds for the down payment and any closing costs
Provide proof of homeowner's insurance
Your lender will distribute funds
All that's left is to move in and maintain your home with routine maintenance to prolong the life of your manufactured home. Happy home buying!
Related Posts